Mary Immaculate Conception
Also known as Great Church Oss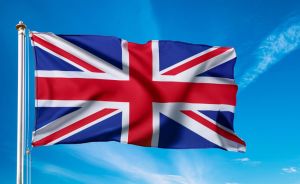 The Mary Immaculate Conception Church is better known as the Great Church of Oss, and is located on the Kerk­straat. The church, with a stri­king spireless tower, is built in neo-Gothic style and designed by H.J. from Tulder. It was built in 1857-1859. The ground pattern is a cruciform basilica with a three-aisled transept and choir aisle.
The church replaced the medieval Wil­li­brordus­kerk, which was located at the same location. Near the church is the memorial Triumphant Mary flanked by two angels, which was erected in 1894 by pastor-dean Arnoldus van de Laar. In 1976 the church was listed as a national monu­ment in the Monu­ments Register.
Eucha­ristic celebrations
Sunday: 10:00 am High Mass
Sunday: 12 noon Tridentine Holy Mass
Monday to Friday: 8:30 am, Holy Mass (8:10 am Lauden)
Tuesday, Thursday and Friday: 7:00 pm Holy Mass (6:40 pm Vespers)
Saturday: 8.30 am and 7:00 pm sung Holy Mass (8.10 am Lauden)
Exposition and worship
Every Thursday: 2:00 pm to 4:00 pm Exposition and Adoration of the Most Holy Sacra­ment.
Confession
On Saturday from 5:30 pm to 6:00 pm there is an opportunity for confession or by appoint­ment.
Pastor R. Kerssemakers
Telephone: +31 412 622 015
Spanish Mass
For all Spanish speakers, but also for all interested people from Oss and the surroun­ding area, there is Spanish holy mass every fourth Sunday of the month. Starts at 5:00 pm
Sacred Heart Church Oss
The Sacred Heart Church is also referred to as the 'Flowerchurch' by many resi­dents of Oss. The church was built in 1921 and is dedicated to the veneration of the Sacred Heart of Jesus. It is a church built in late neo-Gothic style, which was designed by an architect from Den Bosch: W. Th. from Aalst. The ground pattern is a cruciform church. Although a higher tower was foreseen in the design, it was not imple­mented. A stair tower has been realized to the right of the main portal. The necessary capital for the church was raised by well-to-do parishioners.
From December 5, 2021, the Sacred Heart Church was added to the parish of Saint Wil­li­brordus in Oss by decree of bishop De Korte.
Eucha­ristic celebrations
Every Sunday at 10:30 am there is a Eucha­ristic celebration.
Sint Wil­li­brordus Berghem
Around 1400, the foundations were laid for the current Wil­li­brordus­kerk in Berghem, although there must have been a chapel around 1200. Originally, the church tower also served as a combat tower against looters from Guel­ders. In 1572 the (church) battle tower burned down and in 1596 it was rebuilt.
In 1895 this church burned down after light­ning struck. The church was rebuilt and enlarged in 1903 under the lea­dership of Pastor Van Tete­ring.
Eucha­ristic celebrations
Every Sunday at 9:30 am there is a Eucha­ristic celebration.
Saint Lambertus Haren
The Sint Lambertus Church is dedicated to Saint Lambertus of Maastricht. At the time of Lambertus van Maastricht, a woo­den church was built in Haren. This church was replaced in the 12th century by a stone church with three altars. This church served until 1867 and was replaced the follo­wing year by the current church. The current church was designated a national monu­ment in 1976.
Eucha­ristic celebrations
Every third Saturday of the month there is a Eucha­ristic celebration at 7:00 pm
Saint Peter in Chains Macharen
The Saint Peter in Chains church is dedicated to the feast day Saint Peter in Chains. The nave was designed by Hendrik Jacobus van Tulder in neo-Gothic style as a basilica, without aisles. The apse is three-sided. The lower parts of the tower are from the 15th century. This tower was designated as a national monu­ment in 1973. Three years later in 1976, the church was also designated a monu­ment.
Eucha­ristic celebrations
Every second and fourth Saturday of the month there is a Eucha­ristic celebration at 7:00 pm
Auto-translate whole web­si­te
Only this webpage of the web­si­te is in English. However, using a special function of Google Translate, the whole web­si­te can be auto-translated to English. This gives you access to the rest of the info pages plus the news articles. Please bear in mind that -since it is an automated service- the translation is not always perfect.